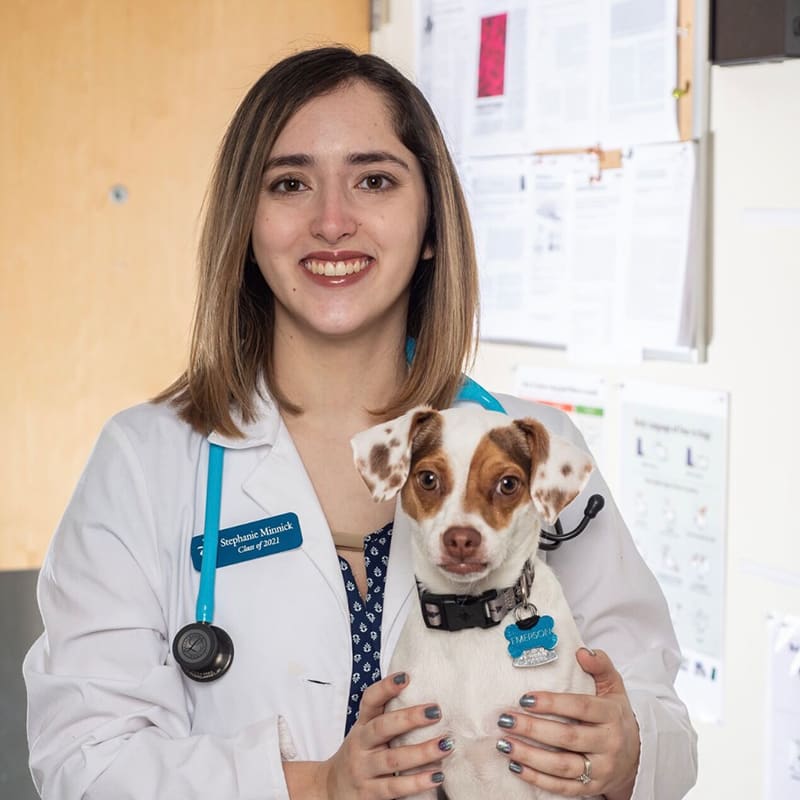 Dr. Stephanie Minnick
Dr. Minnick was born in Miami, FL but grew up in Alpharetta, GA. She has always had a love for animals but didn't get involved in veterinary medicine until high school. She started with us back in 2014 as a Pet Resort Assistant, and then moved up to Nursing until she began veterinary school. She went to UGA for both her Bachelor's degree and Doctorate of Veterinary Medicine. Her medical interests include surgery and behavior. Dr. Minnick is currently seeing cats, dogs, and exotics.
Dr. Minnick has grown up always having a dog in her house. She now has two pets of her own with her husband, Daniel: a dog named Emerson and a guinea pig named Harold.