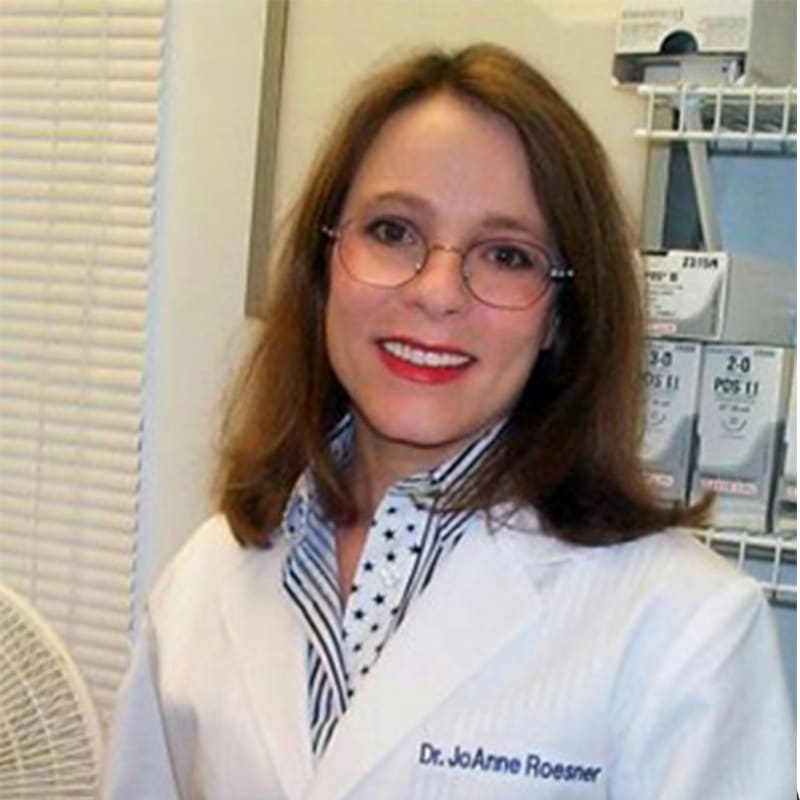 Dr. JoAnne Roesner
Dr. JoAnne M. Roesner is the Founder and Medical Director of Loving Hands Animal Clinic, an American Animal Hospital Association accredited general practice and specialty referral hospital. She is a Diplomate of the American Board of Veterinary Practitioners, Board Certified in Canine and Feline Practice. She opened the clinic in 1993 with a vision for delivering compassionate excellence in veterinary care.

JoAnne is a teacher, so Loving Hands Animal Clinic is a teaching hospital. Students range from middle school children to veterinary students to even graduate veterinarians. The clinic serves as a practical training site for veterinary colleges; Loving Hands has trained students from the United States, Canada, Hungary, Germany, and Argentina. Dozens of middle school children spend two to three hours per week at Loving Hands in the clinic's Shadow Program to learn about careers in veterinary medicine. Staff members visit local schools regularly to talk about pet care and careers in veterinary medicine.

JoAnne frequently lectures at veterinary colleges and conferences, including the Student Chapter of the American Veterinary Medical Association. JoAnne is active on the Student Liaison Committee of the American Board of Veterinary Practitioners. She serves the American Animal Hospital Association as a Student Advocate at Auburn University and the University of Georgia.

JoAnne graduated sixth in her class from the University of California, School of Veterinary Medicine, and completed a postdoctoral internship in Small Animal Medicine and Surgery at Auburn University College of Veterinary Medicine.